4 Amenities Our Residents Rave About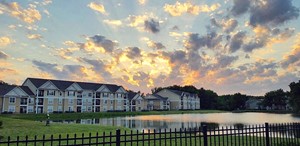 If there's one thing we've learned in all of our years in professional property management, it's that managing a property successfully means focusing on our residents, first. We value people, and our passion for our residents' happiness is what shapes our choices, every day.
In fact, our property was designed to provide our residents with ultimate luxury, convenience and a long list of extras. We wanted to step beyond the usual list of amenities and create a sense of complete comfort and total relaxation at home. In order to do that, we had to do some research, listen carefully to our residents and be creative! What we came up with is an exciting list of amenities that our residents value and get excited about, day after day.
When our residents come home to Monticello at Town Center, they come home to more than an apartment-they come home to an experience. We thought we'd take a moment to highlight 5 of our spectacular amenities that help to create that remarkable experience for our residents. Enjoy!
If you're looking for a new home filled with bonuses and perks, galore, it might be time to schedule your tour and see why everyone is talking about Monticello at Town Center.