Local Dog Groomers In Hampton, VA
Taking good care of your dog's coat is an integral part of his overall health, and finding a friendly, experienced dog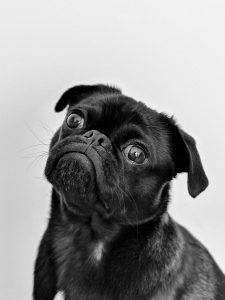 groomer who knows how to give your dog a safe and effective bath, trim and style is crucial to his wellbeing. Your dog deserves a shiny, comfortable coat, healthy skin and tender, loving care, and that's why finding the right dog groomer is so important.
Fortunately, living in Hampton, VA means living right around the corner from a variety of experienced, compassionate and reputable dog groomers. When you need specialized bathing, trimming, skincare and personalized grooming services, you can choose from large chains like PetSmart and PetCo, or turn to experienced, local business owners like Boutique A Yoyo and The Paws Mahal.
Whether you're looking for a groomer to luxuriously pamper your pup, or simply in search of affordable, convenient grooming services, you're in good luck in Hampton, VA. Here are five outstanding dog groomers that are just minutes from your front door.
PetSmart
Caring, certified and open 7 days a week for grooming services, the team at PetSmart offers complete availability and a wide variety of services for puppies, kittens and adult pets. For the cost-conscious dog parent, PetSmart frequently offers coupons and discounts on grooming services. Also, their guarantee of academy-trained and safety-certified pet stylists will reassure the more anxious pet owners among us.
Boutique A Yoyo
Located on LaSalle Avenue, Boutique A Yoyo offers professional grooming services, including bathing, styling, nail clipping and scissor finishing. In business since 1991, the friendly team at Boutique A Yoyo come with decades of experience and love working with pups of all breeds in their beautiful space.
PetCo
Located nearby at Coliseum Crossing, PetCo offers an extensive list of grooming services to all breeds of dog. Using state of the art equipment and professional products, the trained stylists at PetCo offer services 7 days a week. Their highly-trained team can make dietary recommendations, as well as training on toothbrushing and daily coat brushing to help you keep your pet's coat looking and feeling its best, all year round.
Freed Veterinary Hospital
While Freed does not offer traditional grooming services, they do offer medicated baths that will help to rid your pet's coat of uncomfortable and unpleasant dirt, debris and odor. This spa-like bath is perfect for dogs who don't require traditonal grooming, but do need a regular bath to help with skin issues.
The Paws Mahal
The certified team at The Paws Mahal bring their mobile grooming services to your home so that your four-legged friend can stay comfortable and relaxed during his service. With 20 years of experience working with all breeds of dogs, their friendly team offers a luxurious, comprehensive spa grooming experience for your pet at an affordable price.